Sometimes things don't always go as planned. And sometimes there are insufficient numbers of military acronyms to express the frustration that Leah and I felt as we searched in vain for Airstream storage in anticipation of a spontaneous week away to Playa del Carmen, Mexico.
With the weather in central Florida turning colder by the day–not to mention the deep freeze that had tied up all the Northeastern states in an icy straight jacket–the thought of lounging on the Mayan Riviera, and sipping a Corona, while paying homage to Kinich Ahau left us as starry-eyed as Donald Trump during a total solar eclipse.
All that we required was a place to drop the Airstream, although more easily said than done. Leah and I initially made a round of investigatory calls after strategically determining that the best place to leave our Airstream would be somewhere within the Palm Beach vicinity, since we were flying out of Ft. Lauderdale and relocating to Bradenton. From there, it would take under four hours to cross Alligator Alley to our last long-term residence before making our move North beyond the winter thaw.
"Sorry, but we've got nothing here!" or "Unfortunately, we're completely full!" were recurring answers from facility reps who bothered to answer the phone or conveyed the common courtesy of returning our voice mail.
"So now what?" Leah lamented.
This was an unexpected SNAFU (Situation Normal, All Fucked Up).
"A small setback. I guess we should work our way South, and consider calling storage centers in Lake Worth," I proposed.
After a time, Leah landed a reservation with Public Storage, the largest brand of self-storage services in the U.S., with more than 2200 storage rental facilities nationwide, and net sales of $2.5B. Like all short-term rentals, we would be charged a monthly rate despite needing only 10 days of parking for our Airstream.
Oh, well. At least we've secured a space!
Finally, a move-in reminder arrived to Leah's e-mailbox: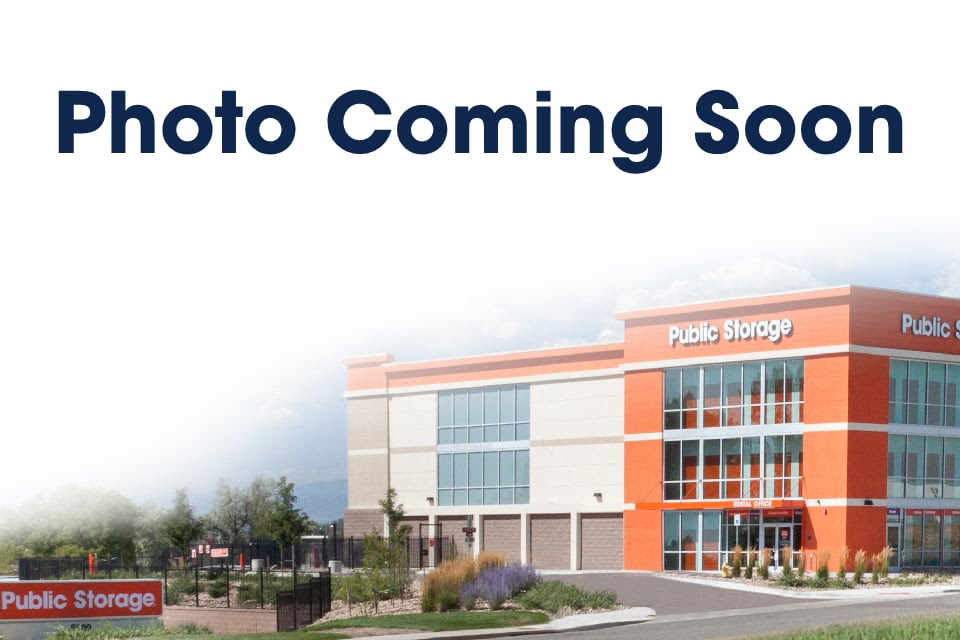 Hi Leah,

We're looking forward to seeing you on 01/05/2018, when you have a reservation for moving your stuff into storage.

Please be sure to arrive at least 30 minutes before closing time on your move-in date to make sure you have enough time to complete your rental. The location's office hours are:

Monday – Friday: 9:30 AM – 6:00 PM
Saturday/Sunday: 9:30 AM – 5:00 PM.

WHAT YOU'LL NEED AT MOVE-IN

| | |
| --- | --- |
| | A government-issued ID for paperwork |
| | A copy of this email (recommended) |
RESERVATION #
716618871MOVE-IN DATE


01/05/2018


Add to CalendarSPACE DETAILS
10'x30′ Unit (300 Sq. Ft.)
Uncovered parking

| | |
| --- | --- |
| Monthly Rate: | $98.00 |
| One-Time Admin Fee: | $24.00 |
| Total Move-In Cost: | $122.00 |

OFFICE HOURS


Monday

–

Friday

:

9:30 AM – 6:00 PM




Saturday

/

Sunday

:

9:30 AM – 5:00 PM

Looking forward to meeting you here,
Your Public Storage Team
We picked up I-95 South from Melbourne, Florida, and drove 120 miles to Lake Worth on the morning of January 5, until we arrived at Public Storage two hours later. Typically, like all other arrangements we'd made thus far, Leah entered the office to complete the transaction, while I waited in the F-150 with the trailer coupled behind me. Ten minutes later, I answered a call from Leah through the console.
"What's up? I asked.
"You're not going to believe this," she began, "but we don't have a storage space!"
"WHAT? Are you fucking kidding me?" I answered, incredulous of our situation.
"I know," she blurted. I could hear the venom in her voice. "Just a minute, I'm not finished with them!" she fumed.
We were no longer engaged in conversation. Instead, with the call still open, I was now listening to Leah's explosive exchange on the other side with the center's manager.
"This is bullshit! You're telling me after my husband drove two hours to get us here, that even though you issued me a confirmation for a parking space, you're not gonna honor my reservation?"
Asorny, the regional supervisor, responded, "Technically, the reservation didn't come from me; it came through the reservation center. But with our new system, the reservation center has no way of knowing the individual site's inventory levels. That's why we encourage our customers to always inspect the site first."
"That's the stupidest thing I've ever heard," Leah levied. "How on earth can you promise something you don't have? Well, you better find us something elsewhere, 'cause I'm not leaving until you do!" Leah asserted.
Now speaking to me, "I'll call you back." And the phone went dead.
For the moment, we were holding steady at SUSFU (Situation Unchanged: Still Fucked Up)
Another ten minutes passed, and Leah, dejected, climbed into the truck.
"Not good," she announced. "They called around, and there was nothing."
"What did they say?" I was curious, although it really didn't matter anymore.
"They said, 'Sorry ma'am, but you're on your own.'" lamented Leah.
At that moment, we crossed over to TARFUN (Things Are Really Fucked Up Now). I seemed as if I was flying a silver albatross that had lost its landing gear, and it was getting late in the day.
Suddenly, a tap on the passenger window by a tiny, middle-aged Hispanic woman took us by surprise. Somehow she inferred that we were desperately in need of storage. She reiterated in broken English about another nearby facility on Congress St. that would have space for us, but she couldn't recall the name.
Without the name of the place, we couldn't call ahead; we would have to see for ourselves. Given our situation, it was too good a lead to ignore, so we followed her directions, and easily located Easy Storage a mile away…
But they were full, which now placed us in the TARFU (Totally and Royally Fucked Up) zone.
After another round of phone calls, we chased down two additional dead-ends which carried us to the far reaches of town, somewhere between Disheartened Drive and Discouraged Court.
Yet we soldiered on. A cold call to Storage Rentals of America at 7000 Military Trail in Riviera Beach seemed promising. Jim, the manager confirmed that a 10 x 30 foot parking space was presently available for a reasonable fee.
And so, back again, up I-95 North we trudged, only to discover that the available space beside the building would never permit the severe turning radius required to back up the Airstream. Jim knew it the moment he saw us drive past the office, but felt he had to break the news to us personally, despite my struggle to find a 50-foot parking spot on a nearby road away from traffic with limited turn-around access.
Not knowing what else to do at the moment, I assumed the BOHICA (Bend Over, Here It Comes Again) position.
Resuming our way back to nowhere in particular, we passed Life Storage, and called them on a lark. We were transferred to RJ at Delray Beach, who guaranteed us a 10 x 30 foot space near the security gate for $141.00. It was worth a shot. Like a pinball in search of an elusive target, we bounced back to I-95 South for a date with RJ, who'd be expecting us with open arms.
We eventually arrived at the location at 4 pm, only to discover the office locked with a hastily written note taped to the door, declaring: "Back at 5".
Leah was on the edge of tears. "I'm about to lose it," she confessed. "We were just on the phone with this guy. He was expecting us."
"And who goes out to lunch at 4, anyway?" I chimed in.
Cautiously steering around the unsecured cramped lot without noticing without any discernible space for the Airstream left me limp. I knew at that moment that we were approaching FUBAR (Fucked Up Beyond All Recognition) status.
A last ditch call to the Life Storage reservation center revealed that we had inadvertently mapped the tertiary location, when the full-range storage center was a mere half-mile away. I took a deep breath, and u-turned across six lanes of rush hour traffic to finally arrive at the bonafide destination.
RJ was waiting for us, and escorted us to the space. To his credit, the space was open and available, but tight, requiring the skill set of a neurosurgeon to negotiate the pass. However, before I panicked and pushed the FUBUSH (Fucked Up Beyond Unbelievable: Situation Hellzone) button, I would give it my best effort, because this was our last chance to ditch the hitch.
I'm happy to report that the angel who whispered directions in my ear delivered me to the promised land–helping me to navigate the back end of the Airstream between the Isuzu on the right…
and the Avenger on the left–
despite limited swing clearance from the front of the F-150.
When all the paperwork was finally completed, and the Airstream was left behind, Leah boarded the F-150, and we were on our way to visit a nearby friend in Delray Beach, who would listen to our recounted quest before awakening to an early morning departure the following day.
It was then that Leah shared the news:
"RJ wanted you to know," she emphasized, "that what you did back there was some of the finest parking he had ever seen."
That's the moment I realized that we would never be selling this Airstream!